Highlights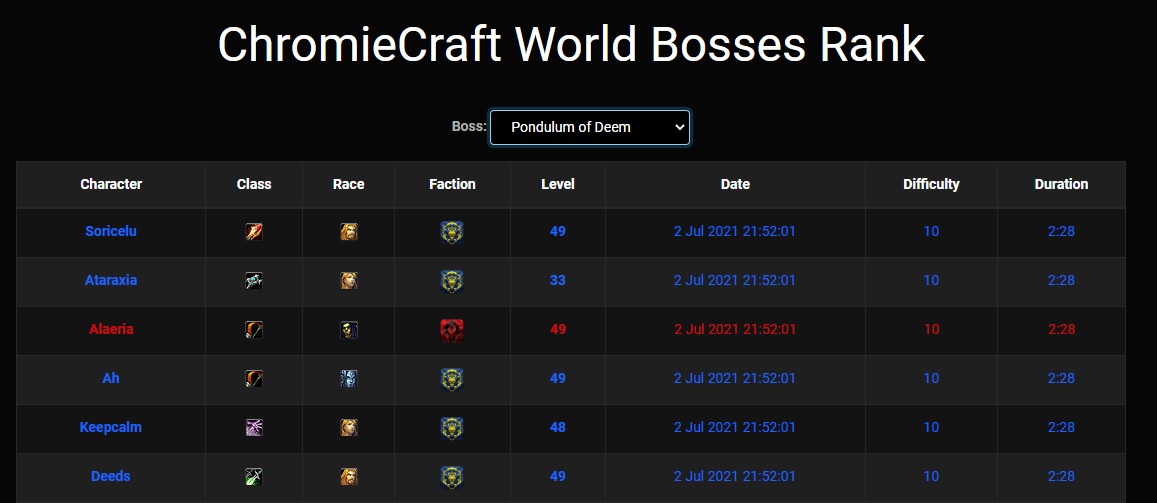 Post has published by
Please help restore the order of time! This time Chromie has trapped an enemy of time. Try and prove yourself in the World boss event Crokolisk Bunbee, the famous alligator tamer! Our patron Chromie is on a mission. She has discovered an invasion of the timeline and needs your help...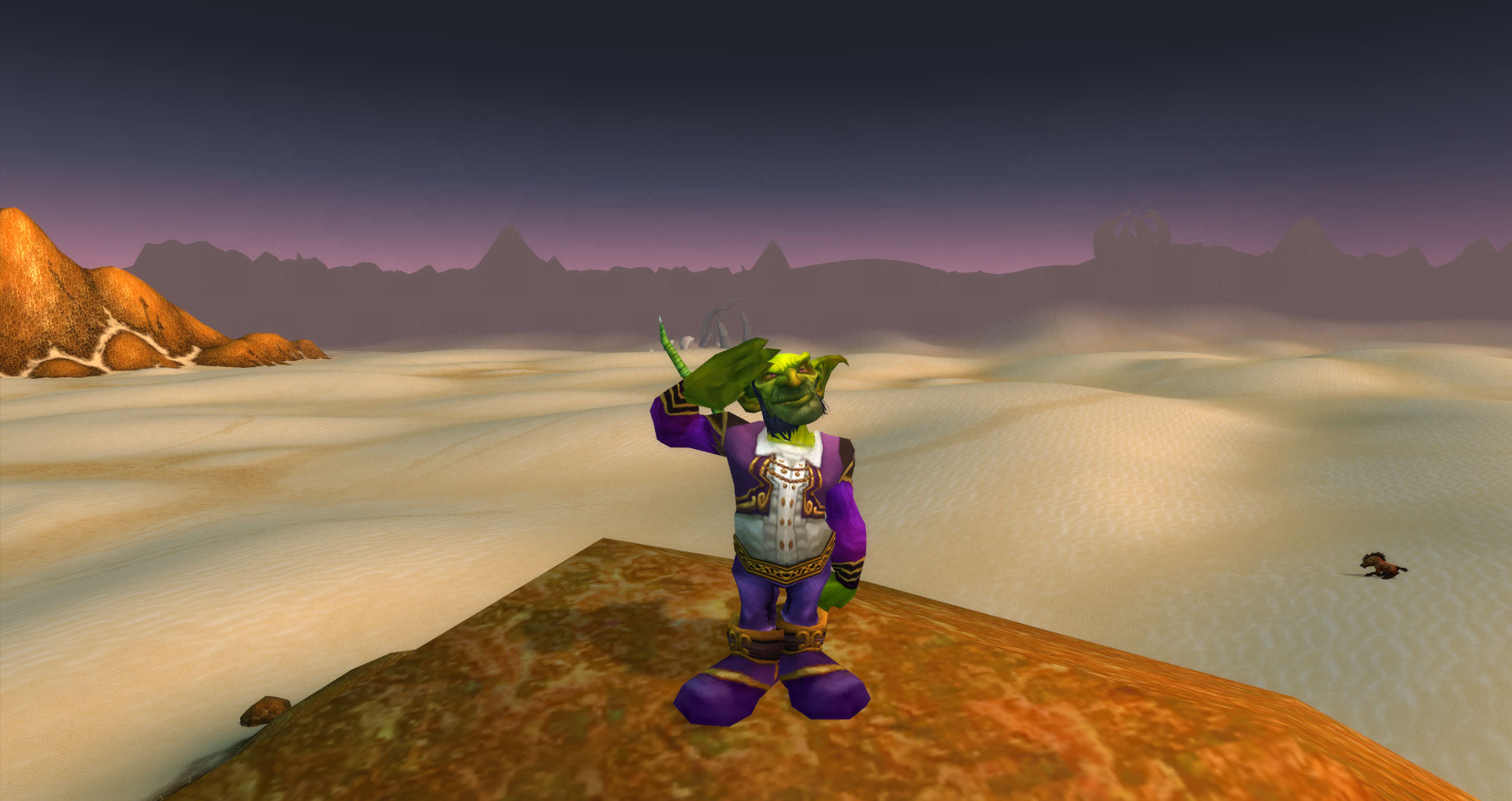 Post has published by
A Goblin's Manipulation of Time and Space Community Funding Challenge A Shady Goblin Sorcerer has appeared outside Gadgetzan. While Chromie is busy keeping the threads of time in place, the Shady Goblin has proposed a Community Funding Challenge for his research about time and space. Pay up in Gold The...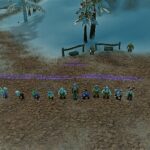 Post has published by
Here is a message from Arbitration#4345: Hello all! I would like to officially announce <Chromie Homies> first server wide event. The <Chromie Gnomies> death run on Saturday at 5:15 (17:15) server time. It will be a level 1 gnome race from the gnome/dwarf starting area, over too SW gate. There...