Welcome to the first ChromieCraft ChromiePoints promotion!
This Sunday from 0:01 UTC to 23:59 UTC there will be a promotion on all ChromiePoints packages in the ChromieCraft Store! We want to give you the opportunity to get the two new mounts that will be added to the store as well, and most importantly, fulfill all your ChromieStore wishes!
So celebrate the coming Sunday 11.07.21 (tomorrow)
with us and get +25% EXTRA ChromiePoints on every ChromieCraft points package!
Also, buy one of the two new mounts: The Swift Spectral Tiger & the Whooly White Rhino!
These will be unlocked tomorrow with the Chromie promotion!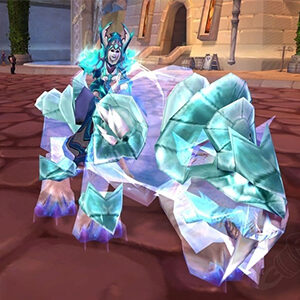 Enjoy your Stay here at ChromieCraft!
Oh and also, remember, we are putting 100% of the money you spend in our store directly back into our Project's and AzerothCore's development!