Dear time travellers,
As of recently, ChromieCraft has a healthy population. You can easily find other players in all zones during any moment of the day. Queues for RDF and BGs are quite fast at all levels, you can always find someone to hang out in the world chat and the main capitals are always full of people.
But there was a time when this wasn't the case. When we started this project, we didn't do any pre-opening advertisements. Unlike other projects, which had a big population on launch, we started with a tiny number of players (most of whom were just AC volunteers, and their friends and family).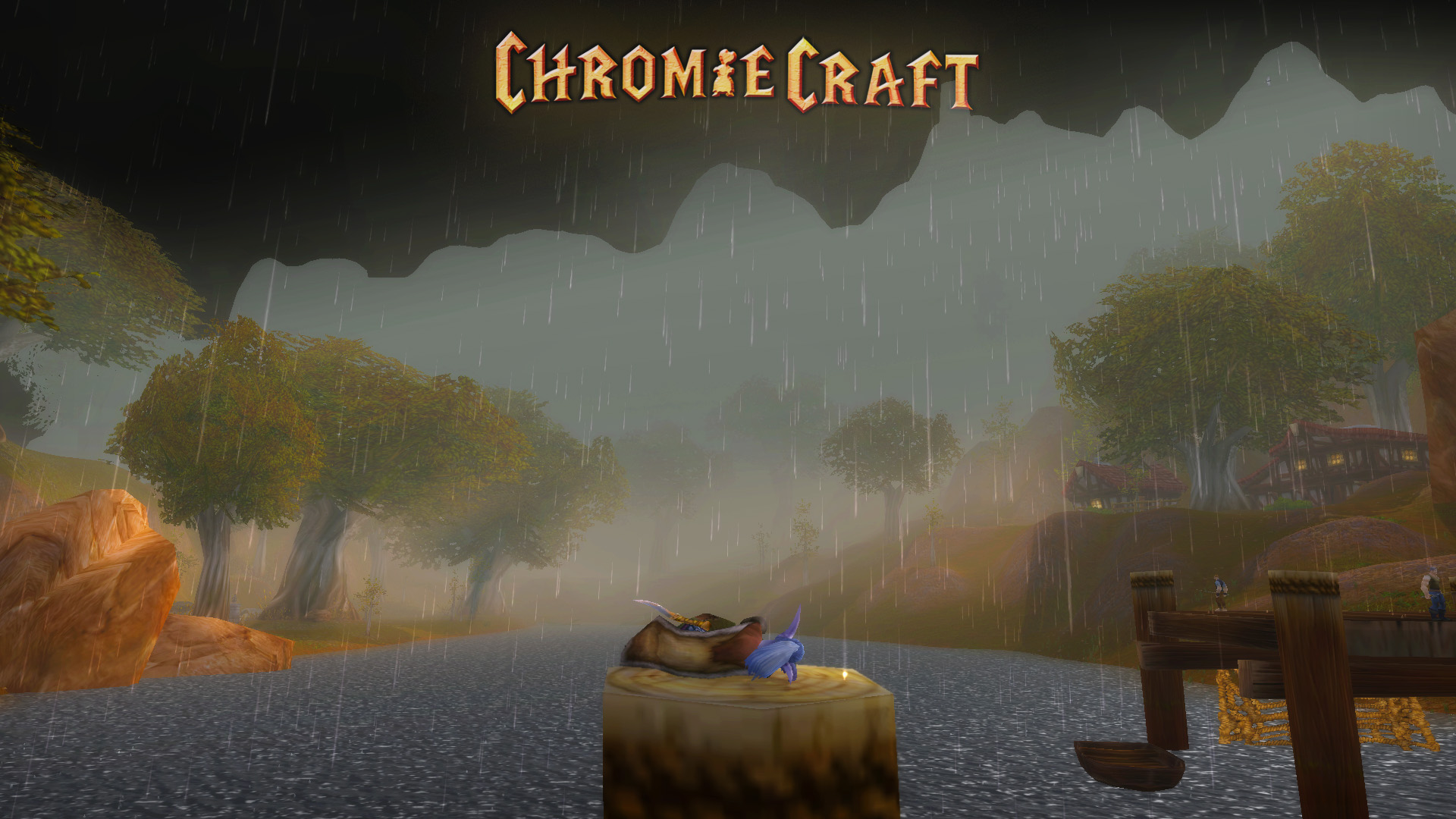 The initial challenge
It was extremely challenging to grow initially: most of the new players bumping into our server would just quit after a while because it felt quite "empty". It was not uncommon to get people who would tell us "hey, your project idea is cool but I'll come to play there when there is more population" (of course, if all people did this, we would never have "more population"…). Only a few decided to actually stay and actively play on our little realm. Those players decided to invest their own time – and, let's be honest, no one could guarantee that the project would have gone so well after all. Nowadays the scene is full of private servers which open and then close just a few months later – what if this happened to ChromieCraft instead?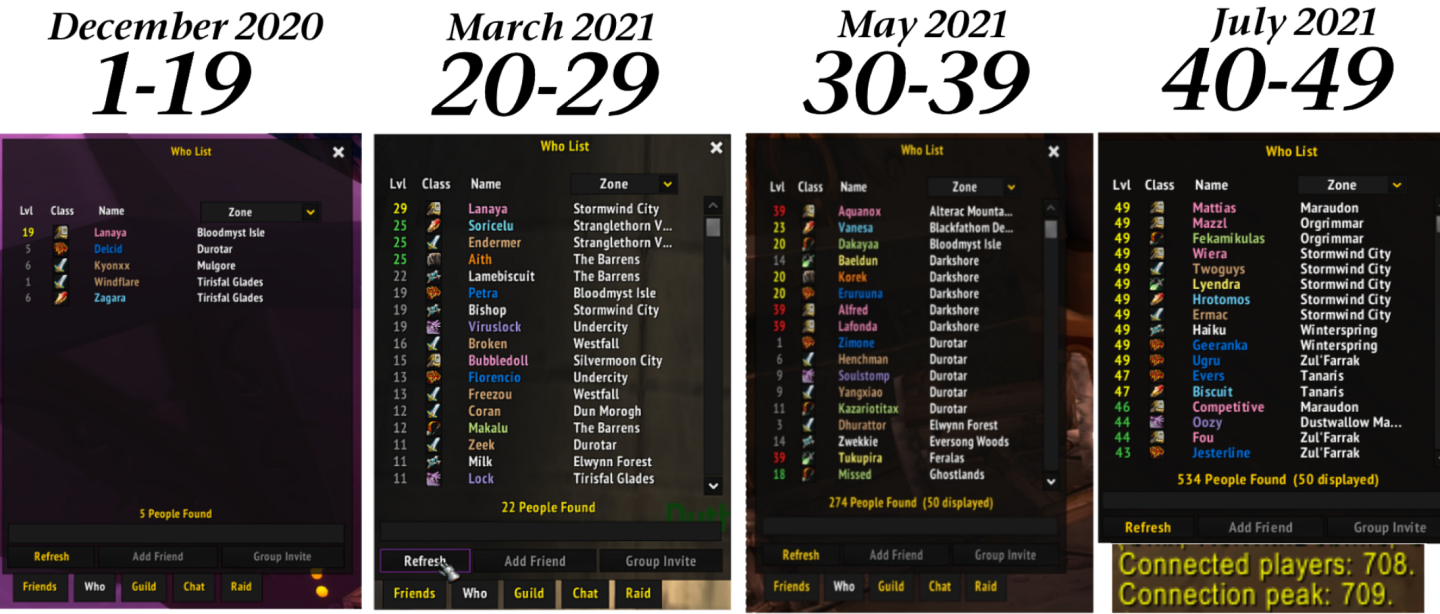 Those people who decided to play on ChromieCraft during the first 3 months, despite us having a population that barely hit 100 on the 3rd month, were the first ones who believed in us and in our philosophy. I always thank contributors for their help, but today I want to thank the players who chose us during the early stages of ChromieCraft because without them we wouldn't be here today.
Thanks to Grasswalker for the nice collage of the early stages of ChromieCraft featured image, and to the early guilds of the server <The Alliance/Horde> 🇬🇧  and <The People's Militia> 🇮🇹  for creating a friendly environment where to welcome new players.
The gift for the early players
We will give 1 Chromie Point per minute played on ChromieCraft until the end of March 2021 to all people who had at least 10h of account played time by that date. The account played time is the sum of the played time of all characters of that account.
This is just a small token of gratitude for sticking with us, believing in us and helping us become the community we have.