Welcome to ChromieCraft: the open-source server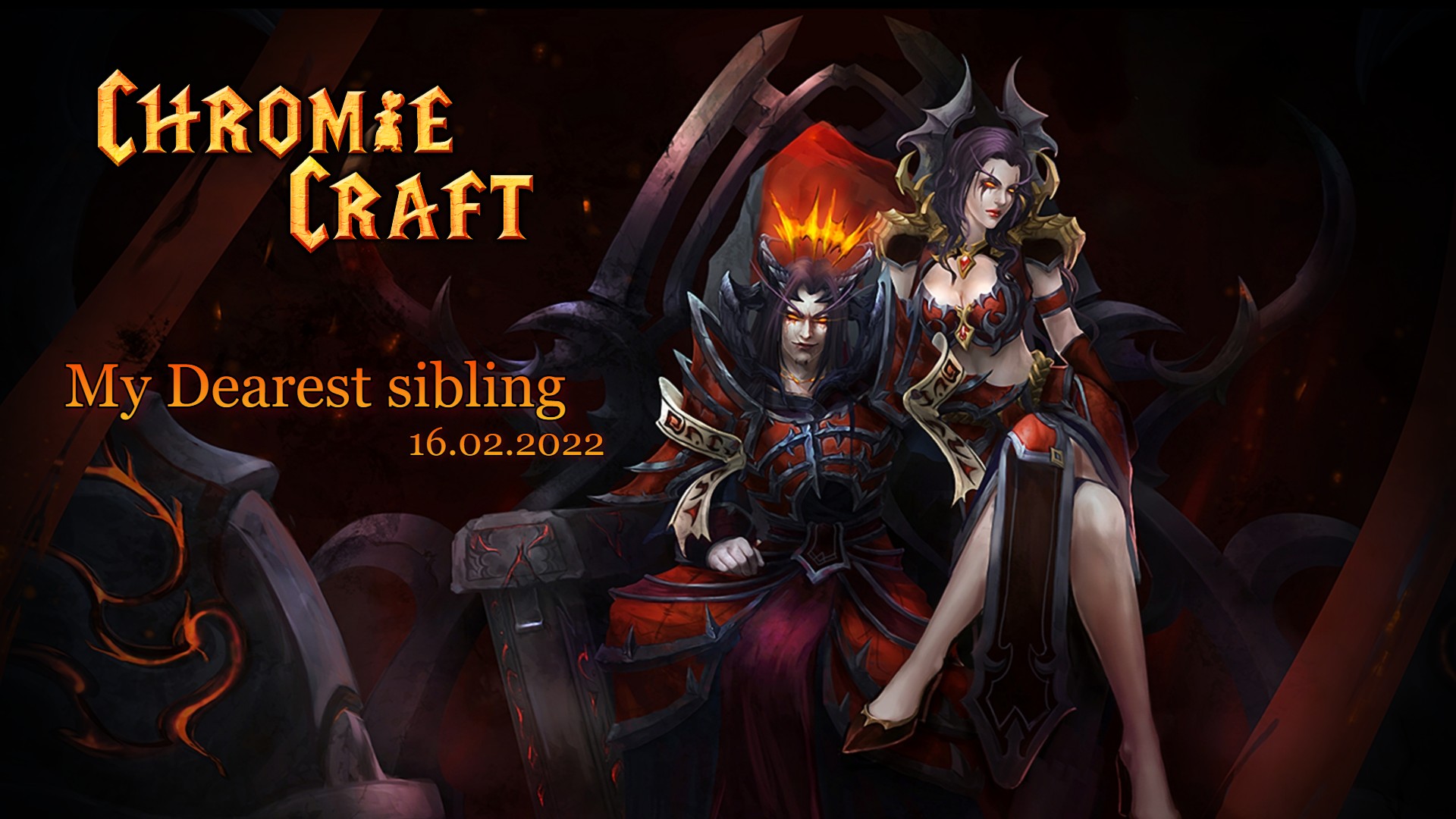 Post has published by
My Dearest Sibling, https://youtu.be/UE9XXzKesi4 It wasn't meant to be like this. Perhaps their lack of attunement will hold them back. What do they know, silly mortals. It's like you always said, my dearest twin sister- "How fortuitous. Usually, I must leave my lair in order to feed." 16th February...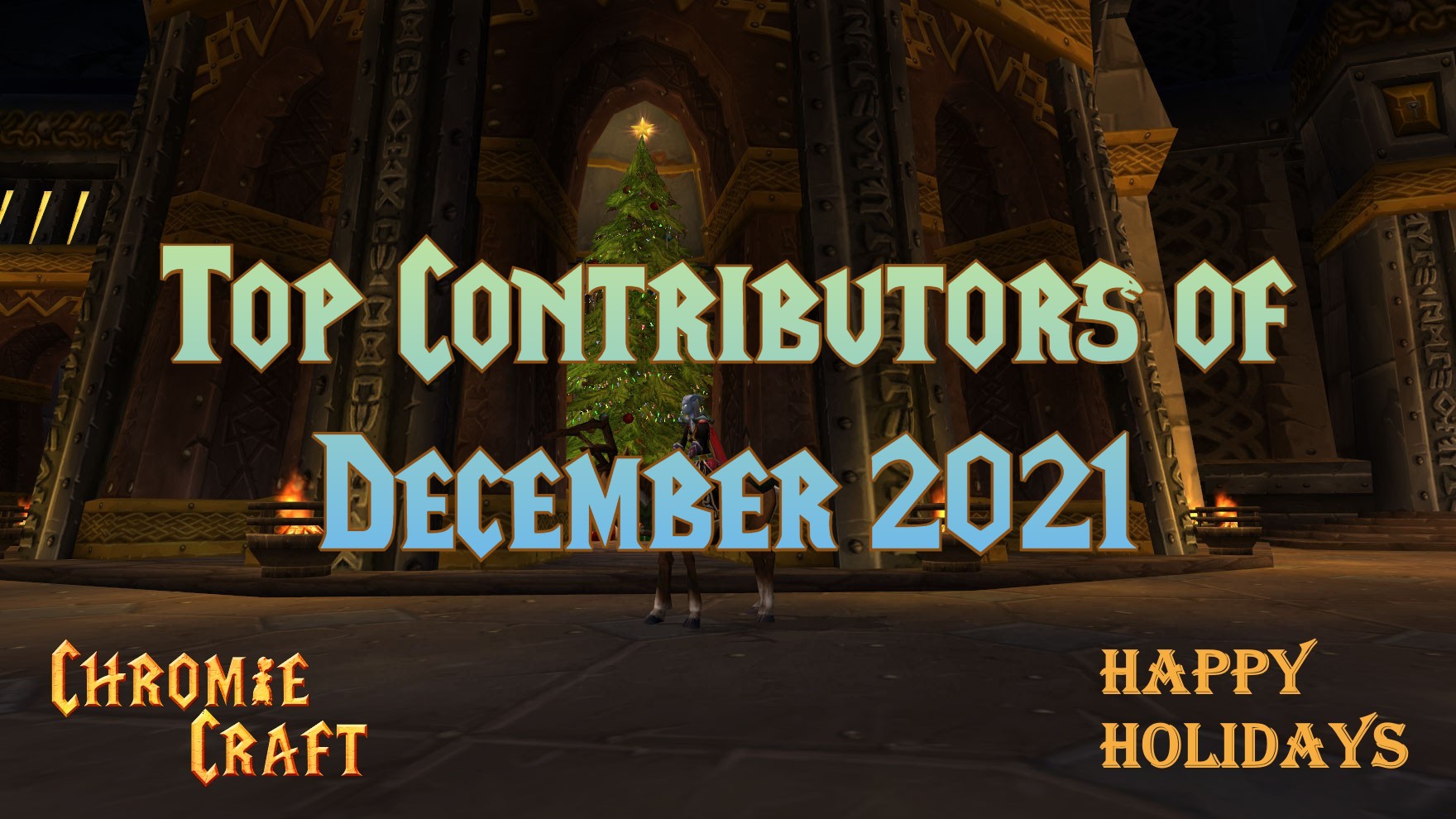 Post has published by
These are the statistics for the open-source development activity of our project, featuring the Top Contributors of December 2021. All code has been released to the public (under the AGPL license) as part of the AzerothCore project, in line with our philosophy. All the volunteers will be compensated with Chromie Points for their contributions. Would you...
Released content
Starter Edition


Level Cap 19
(stable)

Vanilla – Phase 5 of 9


Level Cap 60


(Open)

Burning Crusade


Level Cap 70


(Not released yet)

Wrath of the Lich King


Level Cap 80


(Not released yet)

How to Connect
set realmlist logon.chromiecraft.com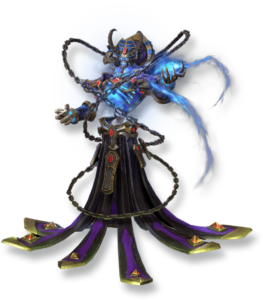 Create an account
First of all, you have to create an account.

Download the game
Download the game in the correct version, which is 3.3.5a (12340):
If the download does not start when you click, use right click -> "Save link as"
Looking for a BitTorrent client? You can download Transmission, qBittorrent, PicoTorrent or Deluge. All of them are open-source 😉

Already have a client: change realmlist
If you already have a 3.3.5a client, then open the "World of Warcraft" folder and change the realmlist deleting all the text inside WoW/Data/enUS/realmlist.wtf replacing with:
SET REALMLIST LOGON.CHROMIECRAFT.COM

NOTE
Launch the game using Wow.exe. Login using your account name and password (do NOT login with email).
This server is proudly based on AzerothCore
"The open-source is not only our philosophy: it is our strength."
ChromieCraft && AzerothCore